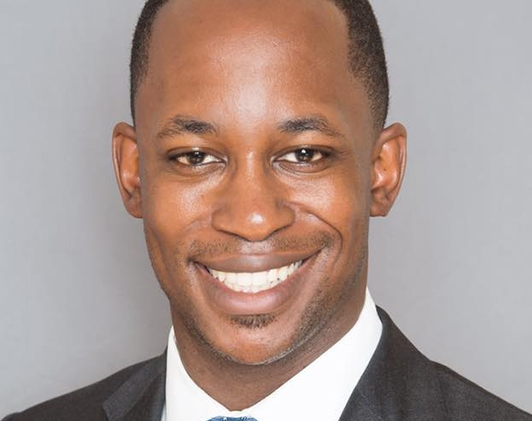 Demetrius McCoy
Chief of Staff to Commissioner Mereda Davis Johnson, Dekalb County, GA
---
A native of Decatur, Georgia, Demetrius McCoy was born to Pastors Michael & Gwendolyn McCoy on February 2, 1990. With a 90 % chance that he would not survive at birth, Demetrius lives by the motto "I was born for this"; in order to show others that they can defeat the odds stacked against them.
Over the years, McCoy has developed into an innovative thinker and motivational speaker; providing advocacy to the citizens of his community. Demetrius is a rising community leader who desires to inspire the hearts and minds of the next generation.
McCoy completed his Bachelor of Arts Degree in 2012 from the "Illustrious Paine College" in Augusta, Georgia. During his undergraduate years, Demetrius pledged Alpha Phi Alpha Fraternity, Inc. In 2015, Demetrius completed his Master of Science degree from Brenau University. McCoy has also studied in the area of Pastoral Counseling at Argosy University.
On March 22, 2019, McCoy was installed as the Senior Pastor of Word of Life Christian Church at The Life Center Church in Decatur, GA. In his professional career, McCoy serves over 150,000 residents in DeKalb County as the Chief of Staff to Commissioner Mereda Davis Johnson. A lifetime member of Sigma Tau Delta English Honor Society, McCoy is committed to working on his first book. On July 16, 2016 Demetrius married the love of his life, Miss Mariah J. Crew and they have one son, Demetrius Jr. Together, the two will teach, coach and motivate individuals into their purpose and destiny.