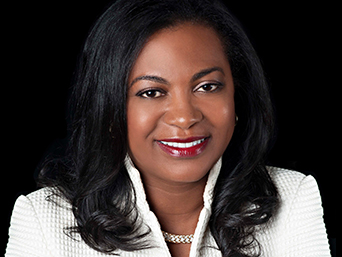 Deloris Thomas
Vice President, The Joseph Center®
---
Deloris Thomas is the Vice President of The Joseph Center® where her responsibilities include the strategic leadership and global operational direction for the Joseph Business School, Business and Fund Development, the Small Business Development Center, and Continuing Education and Professional Development programs. Mrs. Thomas successfully secured national accreditation for JBS and expanded global partnerships overseas in five continents including Europe, Asia, Africa, South America, and North America. She has traveled to over 50 countries working on entrepreneurship and economic development initiatives. She teaches Marketing at JBS and has a diverse background with over 20 years experience in marketing and strategy across a variety of industries. Previously she served as the Corporate Director of Marketing and Media at Living Word Christian Center and Bill Winston Ministries located in the Chicago greater metropolitan area.
Before her work in the non-profit sector, she held several sales and brand management positions with Xerox Corporation, Pepsi-Cola Company, and Kraft Foods as well as strategic and business development posts with Sears Roebuck & Company. She served as a National Advisory Board Member to the United States Small Business Administration. Deloris also served as a Board Member to Integra Ventures, a non-profit marketplace ministry venture capital group designed to assist entrepreneurial growth in Eastern and Central Europe.
Deloris holds a bachelor's degree in marketing from Bentley (College) University and an MBA from the Harvard Business School. Currently, she is pursuing her Ph.D. in organizational leadership with a focus on entrepreneurial leadership from Regent University. Mrs. Thomas is happily married with children.