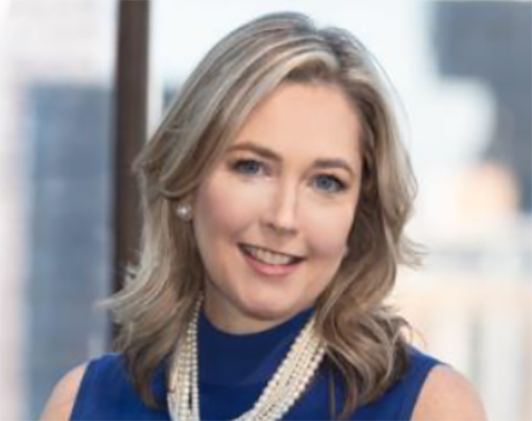 Deidre Campbell
Global Chair, Financial Services Sector, Edelman
---
Deidre H. Campbell is global chair of Edelman's Financial Services Sector. Focused on building trusted relationships with key stakeholders, the team partners with financial services companies around the world to evolve their communications and marketing.
For the last 25 years, Deidre has designed results-oriented programs encompassing traditional/social media relations, executive communications, social impact, stakeholder mapping, content creation and digital activations.
Deidre advises the C-suite on issues such as reputation management, regulatory change, fintech disruption and the role customer experience plays in the industry. She has worked with leading brands, including AIG, BNY Mellon, Principal Financial, PwC, Swiss Re and UBS.
Deidre is a frequent speaker on the topic of Trust in financial services at institutions, NGO's, professional/trade organizations and in the fintech community. She has been featured in many top-tier publications, including BBC, CNBC.com, the Harvard Business Review, Wall Street Journal and LinkedIn's "Currency of Trust" series.
Since 2010, Deidre has served on the Board of the Council for Economic Education, the preeminent U.S. financial services literacy foundation teaching economics and personal finance to K-12 students. She mentors in partnership with the 30% Club. For ten years, she served on the Financial Women's Association Board. Deidre holds a B.A. in political science from George Washington University.