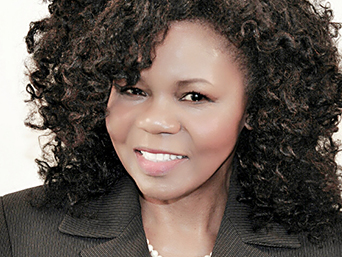 Debra White
President and Founder, True Path Consultants LLC
---
Debra White is President and founder of True Path Consultants LLC and a recent graduate of the Operation Hope Entrepreneur Program. She possesses a Masters of Arts in Business Administration and multiple national certifications from organizations such as the National Institute of Governmental Purchasing, Institute of Supply Management and the National Property Management Association. Additionally, she has received a lifetime certification from the Institute of Supply Management in recognition of her many years of experience in supply chain management with commercial, federal, state and local government entities. She is a member of the Association for Strategic Planning and she is working towards her certification in Strategic Planning.
Ms. White is a former Marine Corps Logistics Officer. Her work in the corporate sector at General Dynamics provided her with great learning opportunities. At the time of her employment she was part of the Manufacturing Control Management Team for space shuttle support equipment, the DC-10 and MD-11 aircraft assembly. It was at General Dynamics that she was introduced to quality control and process improvement strategies that she utilized throughout her government career.
During her work with Georgia's Department of Administrative Services (DOAS) she worked with state, college and local government entities. Ms. White managed several proprietary and government funded programs. In her role as a public servant she has worked successfully with commercial businesses while demonstrating her ability to foster and grow partnerships with companies such as Xerox, Pitney Bowes, NAPA, Bank of America, WEX and the National Joint Powers Alliance (NJPA) to name a few.
Prior to her retirement from State government in 2016 she was a Category Manager in DOAS' State Purchasing Division, where she was a recognized leader in managing several strategic sourcing initiatives that resulted in value opportunities in which she was credited in saving millions of dollars through cost avoidance and operational efficiencies. In February 2016 the Governing Institute ranked Georgia's State Purchasing Division as the number one public procurement department in the Nation. "The Governing Institute pointed to Georgia's training programs as one of the reasons the state's procurement organization ranks the highest." As a trained professional Ms. White continues to build upon her legacy of providing value and establishing partnerships through the services provided by her business consulting company, True Path Consultants LLC.