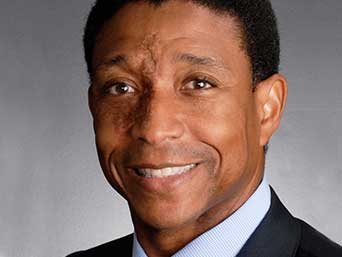 Darrell C. Green
Senior Vice President and Small Business Segment Manager, Wells Fargo
---
Darrell C. Green is a senior vice president and small business segment manager at Wells Fargo with more than 25 years' experience in Retail, Commercial and Business Banking Management, Sales Administration, Strategy and Consulting.
Based in Atlanta, GA, he is responsible for developing and implementing small business strategy and leading the small business segment in the southeast US. Darrell works with over 500 small business bankers who serve small business customers with up to $5 million in annual revenues and provide financial services including business lending, optimizing cash flow and customized business solutions.
Darrell earned a B.A in business administration from Morehouse College with a concentration in Banking and Finance.
He is also a graduate of Wells Fargo Black/African American Leaders Program and active with Wells Fargo Black/African Team Member Network (BAACTMN), Kappa Alpha Psi Fraternity and Morehouse College Alumni Associations.
Darrell serves on the Board of the Susan G Komen Atlanta chapter and the Nonprofit Bridge Loan Fund Advisory Committee of The Community Fund of Greater Atlanta.