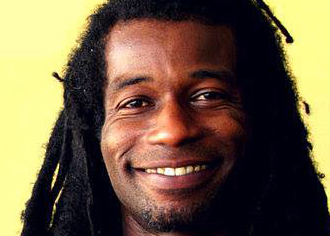 Darius Collins
Entrepreneur/Social Activist/Writer, 40 out of Poverty
---
Born in Texas,raised in New Orleans, Idedicated my life to improving the environment around me. Born with congenital hydrocephalus, Ihad a rough start.Just 4 months into my journey, Iwas on the operating table. Although my physical development would be slowed down,my parents worked hard to make up the difference by giving me all the attention Ineeded.As a result, Iwas walking by 18 months, reading by 3 years, and being identified as a gifted student by the age of 7. Iwas very active in my church and community . Iwas a reading tutor, young entrepreneur, theology student, violinist,and this was just the beginning. Iwas active in the Total Community Action youth store. Ihelped to build the store for young people to learn business and working skills.
After high school,Iattended Macalester College, and really started accelerate my immersion into community service. It was the pillar of community service that Macalester promoted that sparked my desire to attend there,and it turned out to be the best decision in my life.
Imet so many of the people who shaped my journey, Kofi Annan ,Walter And Joan Mondale, Jim Leher, Bill Clinton,Paul Wellstone, Lindy Boggs, Andy Dawkins, Mahmoud El-Kati,Howard Pinn ,Ishmael Reed and many others.
These experiences lead me to become a teacher, mentor, realtor, human services representative, and community service leader. Iam dedicated to leaving a legacy that makes the world a better place for all. I love without borders. My heart for my community is fueled by compassion for others, so Icreated 40 out of Poverty.This has given me a way to leave a legacy of support for the underserved in our community.The mission statement of 40 out of poverty is ,"When everyone shares, no one goes without." This is what Ilive by, and what Iwant to project into my community.
DOB:8/26/1974
Education: Macalester College '96 Sociology
Experience : President of the Student at Macalester College 1995-96
Americorps 1994-95 (Urban league,Bryant Coyle, Project Intercept, Dare to Dream) l&I Realty – 1999- 2009 Broker
Hennepin County – 2009 – 2013- Eligibility Determination for Human Services
40 out of Poverty – 2011-providing free services and networking for underserved communities Lions Club – 2016 – VP of North Side Roaring Lions – Where there is a need there is a lion.
Rasta Tease Hot Sauce – 2017- CEO/ Founder of Rasta Tease sauces focusing on local sourcing of produce to engage urban farm collectives in the retailaggregation of farm goods and services in the inner city and beyond.