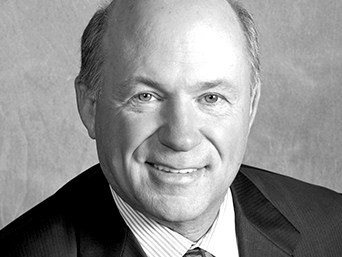 Dan T. Cathy
President, Chick-fil-A
As president of one of the nation's largest family owned businesses, Chick-fil-A's Dan T. Cathy represents the next generation of leadership for the Atlanta-based quick-service chicken restaurant chain founded by his father, S. Truett Cathy. Eager to incorporate his own skills and talents into the business, Dan has taken an unconventional, yet personally and professionally rewarding approach to Chick-fil-A leadership.
Dan has served as the president and chief operating officer of the 1,800-plus unit chain, but he also has personally challenged himself with upholding Chick-fil-A's efforts to provide genuine, heartfelt hospitality, and ensuring that customers chain wide have an exceptional dining experience when visiting a Chick-fil-A restaurant. In his quest to provide customers with "second-mile" service (exceeding even the highest expectations of a typical fast-food restaurant), Dan has defined a special role for himself – humbly saying, "I work in customer service."
As Chick-fil-A continued to grow, so did Dan's responsibilities with the company. He has served as senior director of operations, vice president of operations and executive vice president prior to being named president and chief operating officer.
As dedicated to Chick-fil-A as he is, Dan also finds time to give generously of his time and efforts in the community. His personal passion is to see the fulfillment of the Chick-fil-A Corporate Purpose: "To glorify God by being a faithful steward of all that is entrusted to us. To have a positive influence on all who come in contact with Chick-fil-A."