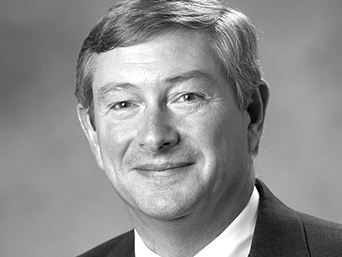 Dan Blanton
Chief Executive Officer,
Southeastern Bank Financial Corporation and Georgia Bank & Trust
R. Daniel Blanton is Chief Executive Officer of Southeastern Bank Financial Corporation and Georgia Bank & Trust. A graduate of Georgia Military College, Mr. Blanton received his Bachelor of Science Degree from Clemson University in 1973 and began his banking career in Augusta, Georgia in 1976. He received further training at the Georgia Banking School in 1982 and graduated from the Graduate School of Banking of the South at Louisiana State University in 1985.
He previously served as Chairman of the Georgia Bankers Association and the American Bankers Association (ABA) Community Bankers Council and he currently serves as Vice-Chair of the ABA Board of Directors. In 2009, Mr. Blanton was selected to serve on the newly-formed FDIC Advisory Committee on Community Banking and completed his two-year term in November 2012. He currently serves on the Advisory Board of Georgia Regents University Hull School of Business and on the Board of Governors of the Pinnacle Club.
Mr. Blanton has served on the boards and committees of many civic and charitable organizations including The Family Y, Sacred Heart Cultural Center, United Way, Augusta Tomorrow, Augusta Museum of History, Historic Augusta Inc., Fort Discovery National Science Center, Fore Augusta Foundation, University Hospital Foundation, Augusta State University Foundation, Augusta Metro Chamber of Commerce, Southeastern Natural Sciences Academy, CSRA Regional Development Companies, Augusta Symphony League, and the Exchange Club of Augusta.