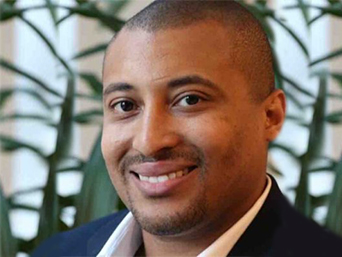 D. Richard Merritt
Director of User Adoption, Empowrd Apps LLC.
---
D. Richard Merritt, from Atlanta, GA, is a nonprofit and civil service professional committed to empowering others. Richard's passion for advocacy took root while attending Morehouse College (2005-2011). On campus, Richard initiated sustainable programming by founding the first campus environmental organization and campus sustainability committee. Richard expanded his commitment to climate awareness through his award winning work with the energy efficiency program, Let's Retrofit A Million.
Richard furthered his environmental education service as a regional representative of the United Nations Environment Program and from 2010-2012 as an advisor to UNEP's TUNZA Youth Advisory Council, representing North American Youth at international conferences/summits and organizing special events to bring attention to environmental issues.
Richard continues to serve in the environmental sector as a volunteer contributor to the UN Major Group for Children and Youth and as a trainer for the Climate Reality Project led by Al Gore. Recognized for his commitment to sustainability education, efforts to mitigate climate change and advocacy for environmental justice, Richard is a 2008 Green For All Fellow and 2013 Byron Fellow.
Richard employs his skills and expertise in grassroots and digital organizing in both issue based and electoral campaigns. His management experience includes; Georgia State Director for Organizing for Action (2013), Political Director for the Ohio Democratic Party (2014), Organizer for Hillary for America (2015-2016) and Regional Organizing Director for the Nevada State Democratic Party (2016) .
He currently works as the Director of User Adoption for Empowrd Apps LLC. Richard holds positions on various boards of nonprofit organizations including the Board of Advisors for the Next Big Thing Movement, Inc, inArt, Inc and is a founding member of the Emerging 100 of Atlanta Young Professionals Network (Auxiliary of 100 Black Men Atlanta Inc.)