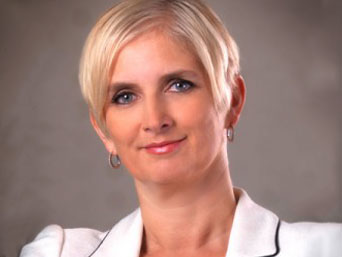 Clare Woodcraft-Scott
Chief Executive Officer,
Emirates Foundation
---
Clare Woodcraft-Scott is the Chief Executive Officer of Emirates Foundation, the national foundation of the UAE, and responsible for driving the transition of the Foundation from a traditional grant-making entity into one focused on guiding, inspiring and empowering young people. The Foundation now has a focused portfolio of six programs that are being developed into social enterprises. One of them is specifically dedicated to promoting financial literacy and its integration into the UAE's core school curriculum.
Woodcraft-Scott worked for 20 years in the field of socio-economic development in the Middle East and Africa as a development practitioner, a journalist and a corporate executive specializing in youth, sustainability and social investment. Prior to joining Emirates Foundation, she was Deputy Director of Shell Foundation, working on building social enterprises to help address global development challenges. Earlier, as the Regional Director of Communications for Royal Dutch Shell in the Middle East and North Africa, she managed the company's social investment portfolio. She was previously Head of Public Affairs for Visa International in emerging markets working to build financial literacy programs and promote the automation of payments systems. Author of a substantial body of work, she has served as Finance Editor of the Middle East Economic Survey, a market leader in the energy sector. She has also written extensively about development in the Middle East, trends in the philanthropic and third sector and the value of social enterprises. She is frequently asked to speak publicly about effective philanthropy, venture philanthropy and youth development. In 2014 she was voted the UAE's most influential female British citizen by a leading business magazine, Arabian Business.
Woodcraft-Scott is a fluent Arabic speaker holding a bachelor's degree in Arabic and French from Salford University in the UK and a Masters in Development from the London School of Economics.