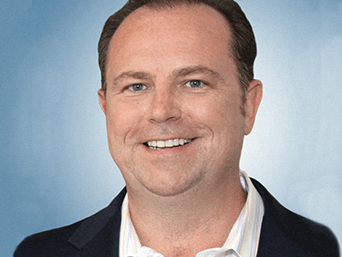 Christopher Ruddy
Chief Executive Officer, Newsmax Media, Inc.
---
Christopher Ruddy is CEO of Newsmax Media, Inc., one of the nation's leading online news companies.
In 1998, Mr. Ruddy founded Newsmax Media, a broadcasting and multimedia publishing company whose content covers news, politics, health, lifestyle and finance.
In 2014, Newsmax launched Newsmax TV, a 24/7 informational and lifestyle network. The company's flagship website, Newsmax.com, is consistently ranked as one of the country's most trafficked news websites with comscore reporting its "total reach" at 50 million Americans monthly.
Forbes magazine says Newsmax is a "news powerhouse" and the New York Times has called it a "potent force" in American media.
As a journalist, Mr. Ruddy previously worked at the New York Post and the Pittsburgh Tribune Review. He has conducted interviews with political, business, and world leaders, including Bill Clinton, the late Sir John Templeton, Donald Trump and Mikhail Gorbachev.
A Newsweek cover story named Mr. Ruddy one of America's top 20 most influential news media personalities.  Folio Magazine, the leading publication of the magazine industry, named Ruddy to its "Folio 40" — "the most distinguished" innovators and influencers in the business.
Mr. Ruddy is a member of the Board of Directors of the Financial Publishers Association, the industry organization representing investment publications and their 25 million paid subscribers monthly. He is also a member of the Kissinger Council of the Center for Strategic and International Studies (CSIS), chaired by Dr. Henry Kissinger.
Mr. Ruddy holds a B.A. summa cum laude in History from St. John's University in New York and a Master's Degree in Public Policy from the London School of Economics. He studied Mid-East Politics at the Hebrew University of Jerusalem. Mr. Ruddy has also served as a Media Fellow at the Hoover Institution on War, Revolution and Peace at Stanford University. Mr. Ruddy was awarded an Honorary Doctorate of Letters from St. John's University.