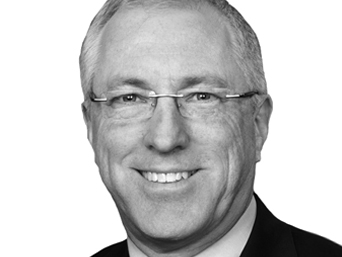 Christopher McWilton
President,
MasterCard Worldwide, North America Markets
---
Chris A. McWilton is president of North American Markets for MasterCard. As a member of the company's Executive Committee, Mr. McWilton oversees all of the company's customer-facing activities in the United States and Canada, including sales, business development, business strategy and relationship management with issuers, merchants, governments and merchant acquirers.
He was appointed president of U.S. Markets in 2009 and assumed North America responsibilities in 2013. Prior to that, Mr. McWilton served as president of Global Accounts, where he managed relationships on a global basis for the company's largest customers.
Mr. McWilton joined MasterCard in 2003 as corporate controller and was appointed chief financial officer in October of the same year. As CFO, he was responsible for all financial functions, including financial reporting, investor relations, planning, treasury, tax and new markets and investments. Mr. McWilton led the effort to make MasterCard SOX 404 compliant and helped complete the company's successful initial public offering (IPO) in May 2006. MasterCard's IPO was the largest domestic IPO of 2006 and the 12th largest domestic IPO in U.S. history at the time.
Prior to joining MasterCard, Mr. McWilton had a 22-year career with KPMG, where he specialized in financial and SEC reporting and was an SEC reviewing partner.
Mr. McWilton serves on the Board of Nortek, Inc. and is chairman of the Audit Committee. Additionally, he is a long-serving member of the Multiple Myeloma Research Foundation Board of Directors.
Mr. McWilton earned a Bachelor of Business Administration in accounting, summa cum laude, from St. Bonaventure University and is a certified public accountant.