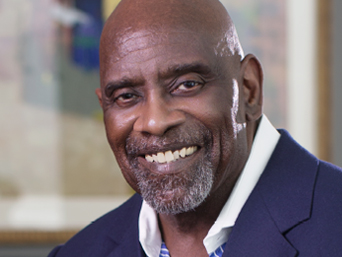 Chris Gardner
Best Selling Author, the Pursuit of Happyness
---
Chris Gardner is an Entrepreneur, Best Selling Author and single parent.
Gardner's autobiography, the Pursuit of Happyness, became a New York Times #1 best seller, and has been translated into over forty languages. Gardner is also the inspiration for the critically acclaimed movie, "The Pursuit of Happyness" for which Will Smith, starring as Gardner received a Golden Globe, Screen Actors Guild and Academy Award nominations for his performance.
Gardner's second best book, also a best seller, "Start Where You Are," was published in 2009.
In addition to being a brand Ambassador for AARP, which has 40 million members, Gardner has recently produced his first film, met the Pope and had his picture put on a box of Cheerios.
Mr. Gardner has "re-enlisted" in the US Military and works closely with the U.S. Veterans Administration to end homelessness amongst veterans! Mr. Gardner is a major supporter of food banks and pantries across the US.
Chris Gardner's aim, through his speaking engagements and media projects is to help others achieve their full potential.