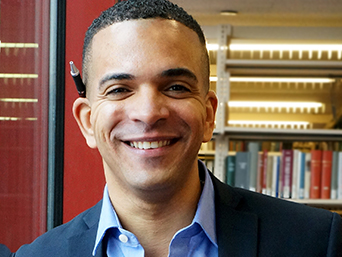 Chris Greaves
Annual Giving Officer, Morehouse College
---
Chris contributes fresh perspectives and a fun, but results-driven, approach to university advancement. He now serves as Annual Giving Officer at Morehouse College. Previously, he served as Manager of Alumni Relations at Queens College; Director of Alumni Relations at Teachers College, Columbia University; and as Director of Marketing at WHEA Inc. 
Chris covered the tech boom/bust period of the early 2000s as a finance reporter for Electronic Buyers' News–and has written for Hermes (the alumni magazine of Columbia Business School), and Teachers College (Columbia) Today. In 2015, he developed a crowdfunding site and split-testing strategy for alumni fundraising—a project which became the subject of his doctoral dissertation. He holds a Bachelor of Science in Communication Campaign Planning & Evaluation from Cornell University, a Master of Arts in Economics from City College (CUNY), and a Doctor of Education from St. John Fisher College. He curates and publishes the blog, Leadership & Economics, at www.leadeconomics.org.
His ears often feature perched accoutrements—as pictured here.