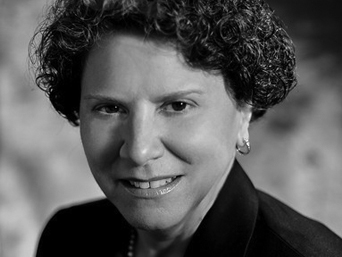 Celie Niehaus
Managing Vice President, Retail Bank, Chief Compliance Officer,
Capital One
---
Celie Niehaus is Managing Vice President, Corporate Compliance, where she currently leads Compliance for Capital One Retail and Direct Bank, Commercial Banking, and Enterprise Services Group.
Celie Niehaus joined Capital One in March 2013 and oversees legal and regulatory compliance of Capital One's Retail and Direct Bank businesses which are comprised of consumer deposits and lending, small business deposits and lending, Capital One 360 and broker-dealer and insurance sales activities for Capital One Investing (formerly Capital One ShareBuilder and Capital One Financial Advisors). Ms. Niehaus also services as Chief Privacy Officer and provides compliance support to the Enterprise Services Group functions of Digital, Tech, Brand, Workplace Solutions, and Corporate Development.
Prior to joining Capital One, Ms. Niehaus spent ten years at E*TRADE Financial as the Bank Chief Compliance Officer and Global Privacy Officer. Her responsibilities included the identification, assessment, and mitigation of regulatory risk, as well as community investment for banking entity solutions and services. She also managed the company's relationships with regulatory agencies and numerous community and non-profit organizations. Further, she served as site leader for the E*TRADE Arlington facility and over 300 staff, which involved organizing employee events, charitable contributions, volunteer opportunities, company communications, and disaster recovery circumstances. Additionally, Ms. Niehaus was responsible for global privacy and philanthropic giving for the firm.
Prior to her tenure with E*TRADE, Ms. Niehaus was Director of the Financial Institutions Practice for the consulting firm, Jefferson Wells (now Experis). Previous to consulting, she held many compliance roles during her 13 years at Bank One (now JPM Chase) such as the National Compliance Manager for First USA and WingspanBank.com, where she established a compliance function for the Bank One subsidiaries. She also served as Compliance Director for Commercial, Business, Real Estate, Private, and International Banking Groups at Bank One.
Ms. Niehaus serves as Chair of Operation HOPE's Banking On Our Future Advisory Board and serves as special advisor to the Chairman of the Subcommittee on the Underserved and Community Empowerment of the US President's Advisory Council on Financial Capability. Ms. Niehaus also serves on the Boards of National History Day and Signature Theatre (Arlington, VA), and coaches young entrepreneurs through Network for Teaching Entrepreneurship (NFTE). Previously, she served as Chair of Operation HOPE's Mid-Atlantic, Vice Chair of Habitat for Humanity of Northern Virginia's Boards, NFTE Board (Washington, DC), and Arlington Free Clinic Finance Committee (Arlington, VA). Ms. Niehaus also served on the Financial Inclusion – Working Girls and Women Strategy Groups for the Clinton Global Initiatives of America and the Initiative on Financial Security and Youth Entrepreneurship Strategy Groups for the Aspen Institute. Additionally, she was the Muscle Coach (aka Chair) for the Muscular Dystrophy Association (Washington, DC) for the 2010 and 2011 Heartsongs Galas and a Mattie JT Stepanek Heartsongs recipient in 2012. Ms. Niehaus is active in teaching financial literacy to youth and mentoring young adults.
She has a Business Administration degree from Eastern Kentucky University, and is a graduate of the ABA's National and Graduate Compliance Schools. She has also earned the Certified Regulatory Compliance Manger designation from the Institute for Certified Bankers.
Ms. Niehaus and her wife, Tabitha, are originally from Kentucky and proudly call Washington, DC home. The Niehauses are also active supporters of the Human Rights Campaign, True Colors Fund, Pride for Youth – Long Island Crisis Center, Food & Friends, and Washington Humane Society.