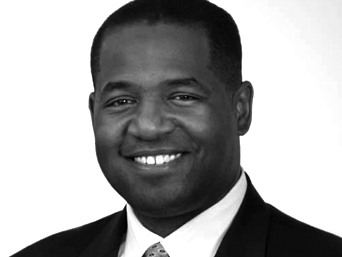 Ceasar C. Mitchell
President, Atlanta City Council
---
Ceasar C. Mitchell serves as President of the Atlanta City Council. He presides at all Council meetings and votes in the case of a tie vote by the 15 council members, makes council committee appointments, and would exercise all powers as mayor should that office become vacant or the mayor becomes disabled.
Prior to being elected Council President, Mitchell served two terms as a Citywide Post 1 Councilmember from 2001 to 2009. As a public official, Mitchell advocates for safer communities through specific initiatives including police foot patrols. He has championed key legislation facilitating economic revitalization in underdeveloped areas by authoring measures to create 4 of the city's 10 Tax Allocation Districts and supporting legislation for community input in the Beltline Project. In 2004, Mitchell stepped up his efforts to make Atlanta clean, green, safe and thriving by creating a Parks Advisory Group to provide recommendations for Atlanta to achieve and sustain a world-class parks and recreation system with a governance structure. Additionally, he created a Clean Green Team to provide technical assistance and resources to 22 community groups to improve their neighborhoods. He also led the charge to turn a dangerous unpaved road into the Cahaba Drive Walking Trail, a safe path for a southwest Atlanta neighborhood. Mitchell is actively committed to the education and enrichment of our city's youth as reflected in Mitchell's annual College Prep Series—a college admissions exam preparation program. More than 5,000 middle and high school students and their parents have participated since 2006.
President Mitchell's past leadership roles include chair of the influential Public Safety Committee, which oversees more than fifty percent of the City's General Fund budget; the Community Development/Human Resources Committee, which oversees the City's economic development activities; and the City Utilities Committee. He also is a past member of the City's Budget Commission, which authorizes the City's annual revenue levels. In 2004, Ceasar served as Acting President of the City Council during a vacancy in the position.
Mitchell is Of Counsel with the global law firm of DLA Piper, LLP, where he practices commercial real estate and finance. A longtime community servant, Mitchell has held board directorships on behalf of civic, legal and community affairs organizations including Chairman of the Board of Directors for Hands On Atlanta, President of the Gate City Bar Association, Gubernatorial appointee to the Georgia Commission on Volunteerism and Service, and board member of Outward Bound Atlanta and Hands On Georgia.
Ceasar has been featured in Georgia Trend magazine as one of Georgia's "40 under 40," and Atlanta Magazine as a "Rising Star" in its Super Lawyers Edition. Recently, Ceasar was named one of Atlanta's 100 most influential people. In 2003, he became the inaugural recipient of Leadership Atlanta's "Rising Star Award," and is a graduate of its 2005 class. He is also an alumnus of Outstanding Atlanta. In recognition of his community service, he has been honored by the Morehouse College Alumni Association and the UGA Black Law Students Association.
Mitchell is a native Atlantan, the son of an Atlanta Police Officer and Atlanta Public Schools Teacher, and a graduate of Benjamin E. Mays High School. He is an honor graduate of Morehouse College with dual majors in Economics and English. Mitchell earned his law degree from the University Of Georgia School Of Law where he served on the International Law Journal and won a national moot court championship in constitutional law. Ceasar and his wife, Dr. Tiffany Mitchell are the proud parents to their daughters, Canon and Czarya. They reside in the Historic West End community and attend Impact United Methodist Church.