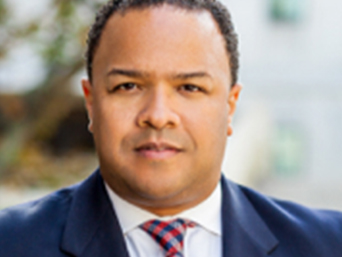 Cassius F. Butts
Executive In Residence, Georgia State University
---
Cassius F. Butts is an accomplished business executive with over 25 years of private and public sector experience. He brings a unique skill set in having served in leadership roles with Bank America, Fleet Bank and two presidential administrations. He is the founding Managing Executive for CFB Advisors, LLC (CFBA) a boutique management-consulting firm located in Atlanta, GA (www.cfbadvisors.co). CFBA, originally initiated in 2005 offers strategy, performance management and communication efforts. Some of CFBA clients include AIRGO USA (Nevada), Nu Image Executive Protection (Georgia) and Enviro AgScience (South Carolina). CFBA is also a strategic partner with The American Express Open Forum Series.
In the spring of 2011, President Barack Obama appointed Cassius as Regional Administrator for the U.S. Small Business Administration (SBA). It was with SBA where he managed five record-breaking years for SBA lending within the eight southern states. Nearly $30 billion in SBA-backed loans were awarded to small businesses representing a 53% increase in lending during his tenure. Cassius previously served as a Presidential Management Fellow under the George W. Bush Administration within the U.S. Department of Housing & Urban Development (HUD). He successfully helped established HUD's multimillion marketing procurement process.
Recently, Cassius accepted the prestigious role as Executive In Residence at The J. Mack Robinson College of Business with Georgia State University (GSU). As an Executive In Residence, he focuses on the university's entrepreneurship and innovation initiatives. Additionally, he is charged to form strategic alliances with corporations, and philanthropic efforts. Cassius is also a minority owner of the natural energy beverage Last Shot®. He is a graduate of Morehouse College and Clark Atlanta University's Graduate School of Public Administration where he teaches a course in Entrepreneurship. He also received a Certificate in Grant Writing from Emory University's Life Learning Institute and a 2012 graduate of Leadership Atlanta.