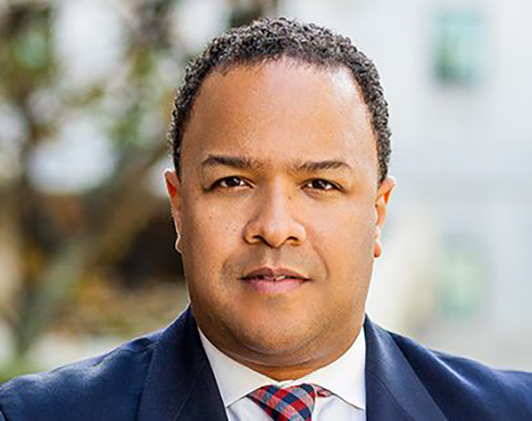 Cassius Butts
Founder and CEO, Capital Fortitude Business Advisors
---
Cassius F. Butts (CFB) is an advocate for entrepreneurial endeavors and spends his time and resources supporting organizations to help others succeed. The founder and CEO of Capital Fortitude Business Advisors, a boutique management-consulting firm located in Atlanta, GA with satellite relationships in Florida, Nevada, and Washington, DC, he is an accomplished executive. CFB served in leadership roles with Bank of America, Fleet Bank and two presidential administrations. In 2018, Georgia Governor Nathan Deal appointed CFB as chairman to the McPherson Implementing Local Redevelopment Authority (Fort Mac LRA). He comes from a family of educators and entrepreneurs that enjoy helping others tackle tomorrow challenges. CFB recently completed a two-year appointment as executive in residence at the Robinson College of Business within Georgia State University.
CFB is the former Regional Administrator for the U.S. Small Business Administration (SBA) appointed by President Barack Obama in 2011. It was with SBA where he managed five record-breaking years for SBA lending within the eight southern states. He strategically managed to back over $30 billion dollars to small businesses during his appointment. Previously, CFB served as a Presidential Management Fellow under the George W. Bush Administration within the U.S. Department of Housing & Urban Development (HUD). He assisted in the establishment of HUD's multimillion marketing procurement process and was named Branch Chief of the Real Estate Owned division during his tenure.
CFB is a graduate of Morehouse College, Clark Atlanta University's Graduate School of Public Administration and Emory University's Life Learning Institute where he received a Certificate in Grant Writing. He enjoys volunteering his time with several organizations such as the World Affairs Council-Atlanta chapter, Chair of the Morehouse College National Society of Leadership & Success and the Morehouse College Mentoring program. He also serves on the board of directors of Operation HOPE, WellStar Health System Research Advisory Board and the Greater Women's Business Council Advisory Board to name a few. CFB is also a graduate of Leadership Atlanta class of 2012.