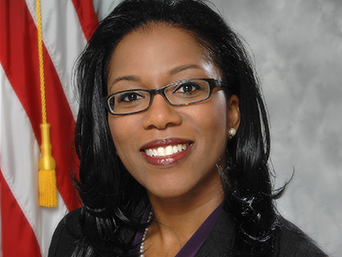 Carol Lambert
Director of Marketing and Outreach, myRA
---
Carol Lambert is the Director of Outreach and Strategic Partnerships for Treasury's myRA program, a retirement savings option backed by Treasury and designed especially for those without access to a retirement savings plan at work. In that role, Lambert is responsible for increasing public awareness and inspiring program participation by engaging consumers directly, and by reaching potential savers through employers, government agencies, business and community leaders, financial educators, and other influencer groups. By working with and through these partner organizations, Lambert seeks to share myRA with many of the millions of Americans who need a simple, safe, and affordable way to save for the future.
Prior to that, Lambert served as Director of Marketing and Outreach for Treasury's Making Home Affordable (MHA), a federal program designed to help homeowners get mortgage help and avoid foreclosure. In that role, Lambert oversaw and led the successful advancement of an integrated marketing, communications, and outreach approach to building program visibility and increasing homeowner participation.
Lambert deployed a range of strategies to increase public awareness of MHA. She directed the program's paid and public service advertising, legislative and public affairs efforts, social media, search engine marketing, and e-mail campaigns. She was also responsible for the program's market research, brand management, and its award-winning website.
Lambert led a strong community engagement effort, during which she co-hosted events to facilitate real-time solutions for struggling homeowners; engaged local and national organizations to increase public awareness; directed the program's presence at conferences and events; and facilitated training to bolster housing counselors' program knowledge and ability to assist homeowners.
Before MHA, Lambert was part of Freddie Mac's Corporate & Marketing Communications, where she led the development and deployment of the organization's consumer-facing and diversity-focused outreach initiatives and financial education tools.
Finally, prior to her work at Freddie Mac, Lambert increased marketing activity and strengthened brand adoption across the NeighborWorks® network as part of Corporate Communications and Development for NeighborWorks America, a nonprofit leader in affordable housing and community development.
For more than a decade, Lambert's work has been grounded in the financial education and empowerment of consumers.