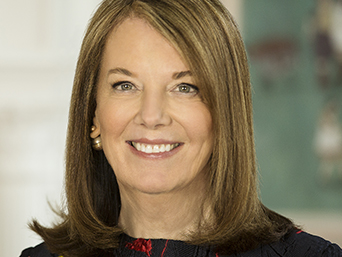 Carol A. Melton
Executive Vice President, Global Public Policy,
Time Warner
---
Carol Melton is Executive Vice President of Global Public Policy and a member of Time Warner's senior executive management team. She oversees the company's worldwide policy-related activities through offices in Washington, D.C., London, Brussels, Hong Kong and Buenos Aires, working across all of Time Warner's business units of HBO, Turner and Warner Bros. Entertainment.
Ms. Melton previously served as Viacom's Executive Vice President of Government Relations for its then combined operations with CBS, including Paramount, MTV Networks, Showtime and Simon & Schuster. Ms. Melton has also served as Legal Advisor to the Chairman of the Federal Communications Commission; as Assistant General Counsel for the National Cable & Telecommunications Association; and as an associate with the law firm of Hogan & Hartson (now Hogan Lovells).
Ms. Melton is a member of the Council on Foreign Relations. She serves as First Vice President and on the Board of the Economic Club of Washington, D.C., and is a Trustee of The Phillips Collection. In addition, Ms. Melton is a co-founder of WE Capital, a Washington-based consortium of women engaged in impact investing in gender-diverse companies. Washingtonian magazine has repeatedly named her among its 100 Most Powerful Women in Washington and Tech.co has listed her as one of the 12 Most Powerful Women in DC Tech.
Ms. Melton earned a B.A. degree from Wake Forest University, an M.A. in Journalism and Communications from the University of Florida, and a J.D. from the Washington College of Law at American University.