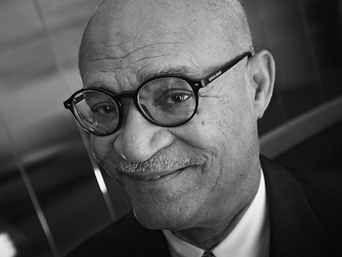 Carl A. Ballton
President,
Union Bank Foundation
---
Carl A. Ballton is a Senior Vice President within the Corporate Social Responsibility Group of Union Bank. He also serves as President and Chief Operating Officer of the Union Bank Foundation. In this position, Ballton is responsible for implementing the charitable contribution policies and initiatives of both the Bank and the Foundation.
In 2008, Union Bank contributed more than $12 million as part of it's commitment to reinvest at least 6.5 percent of assets back into the community. Grants made by the Union Bank Foundation were focused primarily on community economic development, affordable housing, education, and the environment. In 2009 the Bank and the Union Bank Foundation continue to direct charitable grants and financial assistance to nonprofit organizations that enhance the quality of life, especially among low to moderate-income communities, as well as to promote public interest in the areas where the bank conducts its business.
Ballton joined Union Bank in l979, serving in various middle-market-lending positions and as a regional credit administrator. Prior to joining the Bank, Ballton held positions in middle-market corporate lending with Continental Illinois National Bank & Trust Company of Chicago.
Receiving his B.A. from Occidental College, and an M.B.A. from the University of Chicago Graduate School of Business, Ballton is active with numerous civic and community organizations. He currently serves on the Board of Directors of Goodwill Industries of Southern California, Abode Communities, California Community Reinvestment Corporation, and the Los Angeles Urban League where he serves as Chairman of the Board.
Ballton is also active on a number of Corporate Advisory Boards, including the United Negro College Fund in Los Angeles, the Greater Los Angeles African American Chamber of Commerce, Habitat for Humanity of Greater Los Angeles, Valley Economic Development Center, and the Local Initiatives Support Corporation in Los Angeles. He is a member of the 100 Black Men of Los Angeles and also serves as Chairman of the Deacon Board and Brotherhood Organization for the West Angeles Church of God in Christ.
He has been married for 40 years to Lula Bailey Ballton, who is President and CEO of the West Angeles Community Development Corporation, and they have three adult children.