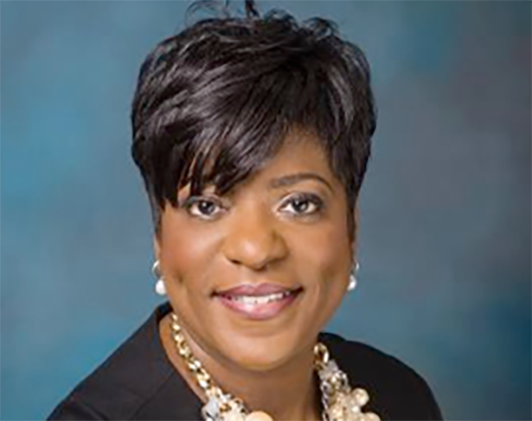 Byna Elliott
SVP and Chief Community and Economic Development Officer, Fifth Third Bancorp
---
Byna Elliott is Senior Vice President and Chief Community and Economic Development Officer, which includes oversight of the Bank's charitable giving, economic development for underserved communities, and lending in urban and rural markets. That includes the Bank's $32 billion, five-year Community Commitment announced in 2016.
Byna is a community reinvestment professional with over 20 years of experience, including five years administering all aspects of consumer compliance programs and Community Reinvestment Act initiatives. Byna began her career at the Office of the Comptroller of the Currency in 1993 and moved into the financial services industry in 1998.
Byna earned a bachelor's degree in business administration from Eastern Michigan University. Boston College Certification for Corporate Citizenship.
Byna serves as chairperson for the Greater Works Foundation. She is a board member for City Connect, Association Enterprise Opportunity, State of Michigan Habitat for Humanity, Wayne County Development Entity and the Woodstock Institute (Chicago) and Treasurer. She also is a task force member for the Detroit Neighborhood Forum. Byna is affiliated with Delta Sigma Theta, Links, and Executive Leadership Council. She is trustee emeritus for St. Joseph Mercy Oakland and Eastern Michigan University Foundation.