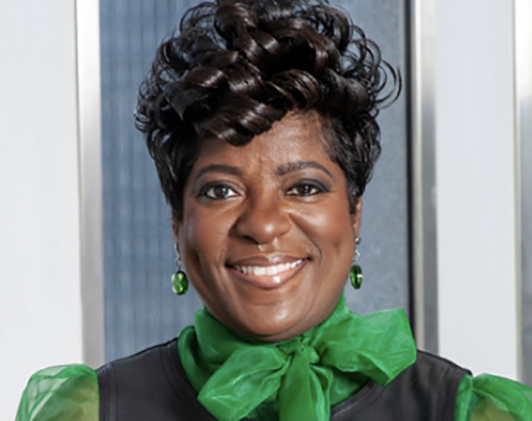 Byna Elliott
Chief Enterprise Responsibility Officer, Fifth Third Bank
---
Byna Elliott serves as the Chief Enterprise Responsibility Officer for Fifth Third Bank overseeing Corporate Social Responsibility functions which include environmental sustainability initiatives, direct philanthropic giving, ethical business practices and economic responsibility.
Her team of community and economic development professionals execute charitable giving, economic development for underserved communities and lending in urban and rural markets. These efforts include the Bank's
$32 billion, five-year Community Commitment announced in 2016.
Byna is a community reinvestment professional with over 20 years of experience, including five years administering all aspects of consumer compliance programs and Community Reinvestment Act initiatives. Byna began her career at the Office of the Comptroller of the Currency in 1993 and moved into the financial services industry in 1998.
Byna is consistently recognized in the media and amongst community organizations for bringing hope and real impact to hurting communities in measurable ways for more than two decades.