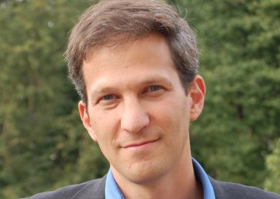 Bruce Mehlman
Founder, Mehlman Castagnetti
---
With over two decades experience in public policy, business and the law, Bruce helps leaders understand, anticipate and navigate the public policy environment through the bipartisan public affairs company he founded, Mehlman Castagnetti. Bruce is widely-regarded as an expert in running coalitions, quarterbacking issue campaigns and managing C-suite associations, bringing innovative approaches and relentless execution to achieve impactful outcomes.
Bruce is a frequent op-ed writer and highly sought after speaker on policy and political trends, regularly keynoting business conferences and strategic planning sessions. He concurrently runs the Technology CEO Council and serves as founding co-chairman of the Internet Innovation Alliance.
Bruce previously served as Assistant Secretary of Commerce for Technology Policy, having been nominated by President Bush and confirmed by the U.S. Senate in May 2001. He also worked as a senior leadership aide in the House of Representatives and as general counsel to a national political party committee.
Recognized as one of Washington's "top lobbyists" by Washingtonian Magazine and The Hill newspaper, Bruce also serves on the advisory boards of start-up companies FiscalNote, iHealth Engines and Virtru. An Adjunct Professor and Board Member of The Washington Campus, Bruce lectures MBA candidates on "effective business-government relations."
Bruce received a BA degree from Princeton University and a JD from the University of Virginia Law School where he served on the Virginia Law Review.