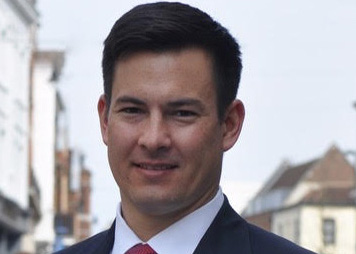 Britton Smith
---
Britton Smith, the founder and CEO of BonsaiFinance.com, Inc, is a recognized expert in corporate strategy, operations, and new business development and innovation in the Fin-tech industry.
Britton spent his early career as a Lieutenant in the US Navy, conducting two successful deployments to the Persian Gulf in preparation for Operation Iraqi Freedom onboard the USS Pittsburgh (SSN 720), a fast-attack submarine based out of New London, CT. During his time in the military, he won multiple awards, and was qualified to operate with the Captain's authority to direct the maintenance of a $1.5 billion nuclear-powered submarine.
Following graduation from Harvard Business School, Britton spent six years at McKinsey & Co, rising to the level of Associate Principal. During this time, he led McKinsey and client teams serving Fortune 500 corporations focusing on revenue growth and operational improvement. These projects included new product launches, sales force improvement, M&A, and business unit turnaround. Britton was also the winner of the prestigious Marvin Bower award, in recognition of his performance and demonstration of exemplary firm values.
In 2013, Britton joined Dollar Financial Group, a global provider of financial services to underbanked customers. In his first role, Britton was responsible for the growth of the unsecured online lending business across Europe, including new country growth and the establishment of a low-cost shared service center in Eastern Europe. He then took on the role of COO for the European operations, providing a significant amount of experience in the products and operations of high-risk lending organizations.
Currently, Britton is the founder and CEO of BonsaiFinance.com, Inc, an online financial services marketplace. Bonsai Finance was established based on the recognition that financial services companies in the high risk lending space are quick to provide services at exorbitant rates, but rarely help customers improve their financial situation. One of the first products introduced enables high-risk customers to apply for a loan through a single application that searches through hundreds of lenders before providing a pre-approval. This prevents the customers from being declined multiple times and having hard credit checks hurt their credit rating. In less than nine months, this product has already helped over 200,000 customers find the right lender. The same business model is rapidly expanding, with operations in the US, Spain and Brazil, with plans to enter multiple countries in the next year.
Mr. Smith has a B.S., with high honors, from the US Naval Academy and an MBA from Harvard Business School. He and his wife of nearly 19 years, Jennifer Smith, have three children and reside in Syracuse, NY.