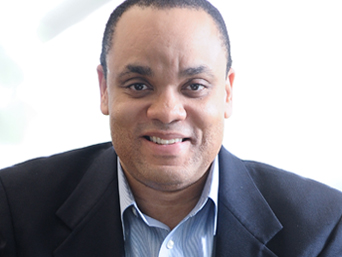 Brian Tippens
Vice President, Chief Diversity Officer,
Hewlett Packard Enterprise
---
Brian Tippens is vice president, Chief Diversity Officer at Hewlett Packard Enterprise (HPE) and is responsible for providing vison, leadership, management, and strategic planning in championing HPE's innovative culture that supports diversity, equity and inclusion. He works closely with HPE's worldwide business leaders guiding the efforts to conceptualize, assess and cultivate diversity as a business practice and educational resources.
Prior to Hewlett-Packard Company's (HP) separation into two companies – Hewlett Packard Enterprise and HP Inc. in November 2015, he assumed roles of increasing responsibilities including: Director of Energy, Sustainability and Integrated Facilities Management (IFM) for Hewlett-Packard's Global Real Estate (GRE) organization; and Director of the Global Procurement Compliance and Social Responsibilities organization, Brian built the Supplier Diversity and Small Business program which enabled significant HP revenue by ensuring a globally inclusive supply chain. He also helped to architect and implement HP's Strategic Supplier Development program with a focus on delivering new value for HP from its top strategic suppliers through innovation and collaboration and endowing the coveted "HP Supplier of the Year" recognition award.
Brian began his career at HP over 16 years ago as a member of the HP Legal team supporting the OpenView Software business. Empowered to influence the business, Brian transitioned to the Global Procurement Supply Chain organization where he spent several years strengthening HP's business relationships across multiple large scale strategic suppliers.
Brian's career spans over two decades of leadership experience in the IT industry. Prior to his tenure at HP, he was at Intel Corporation providing legal support for the company's manufacturing business. He is a sought after speaker and thought leader in the fields of diversity and sustainability. Brian is a board member and/or serves as a board advisor to several external organizations including Operation HOPE; the National Veterans Foundation (NVF); ad Walker's Legacy.
Brian earned his Juris Doctor (JD) from the University of the Pacific, McGeorge School of Law, in Sacramento, and a Bachelor of Science (BS) from the University of San Francisco, California.