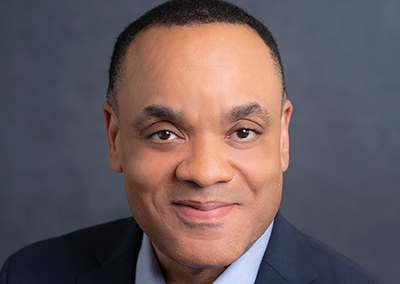 Brian Tippens
SVP and Chief Social Impact Officer, Cisco
---
Brian Tippens is Senior Vice President and Chief Social Impact Officer at Cisco. In this role, Brian oversees leadership of our inclusive future work including social justice, advocacy, accessibility, and community impact to advance Cisco's purpose to Power an Inclusive Future for All.
Brian is a sought-after speaker and thought leader in the fields of social justice, diversity and sustainability. He is a World Economic Forum (WEF) Contributor, a proud member of the Executive Leadership Council (ELC), and he has served as a director or advisor to several organizations including Operation HOPE, the Hispanic IT Executive Council (HITEC), Corporate Eco Forum (CEF) and the National Action Council for Minorities in Engineering (NACME).
Brian's career spans over 25 years of leadership in the IT industry. Brian served as Chief Sustainability Officer at HPE and President of the HPE Foundation. He previously spent five years as HP/HPE's Chief Diversity Officer, reporting to the Chief People Officer. He was a member of HPE's Political Action Committee (PAC) and AI Ethics boards, and a member of HPE's Diversity, Equity & Inclusion Executive Council. Prior to joining HP in 2000 he spent three years at Intel Corporation providing legal support for the manufacturing and IT organizations.
Brian is a purpose-driven leader who is committed to social justice and broad advocacy on the most pressing issues facing our communities. He holds a Bachelor of Science in Information Systems Management from the University of San Francisco, and a Juris Doctor from the University of the Pacific, McGeorge School of Law in Sacramento, California. Brian and his wife live in Houston, Texas and are parents of three adult children.