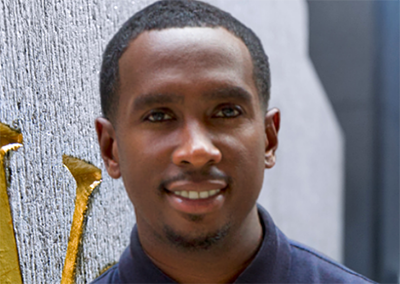 Brandon is a seasoned entrepreneur and business executive with over 15 years of experience in product development and customer acquisition marketing . He is the head of the Equitable Commerce Initiative at Shopify and the founder operator of Baobab Clothing where he appeared on season 11 of ABC's Sharktank.
A graduate of Morgan State University, Brandon has always had a passion for entrepreneurship and power of self determination. He sold his first company, Vesta Mobile, a mobile marketing software company to Aegis Mobile in 2010.
In his role at Shopify Brandon leads a team that is focused on the advancement of Black and Brown business owners by working to make successful entrepreneurship more accessible. In addition to his day to day work, he is an advisor and mentor for startup founders, avid reader, and casual golfer.