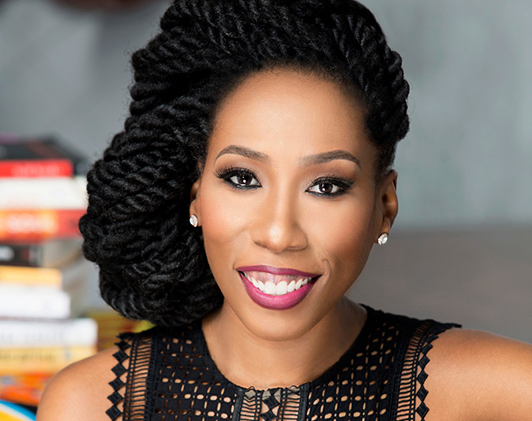 Brandi Harvey
Founder, BEYOND HER
---
Brandi Harvey is the Founder of BEYOND HER an active wellness brand for women of color. A former high school teacher in the Los Angeles Unified School District, personal trainer, NPC fitness competitor and nonprofit Executive Director, Brandi is a true renaissance woman.
As the author of the bestselling Go Beyond Her Guide and creator of the Beyond Her Transformational Wellness Program, Brandi has taught thousands of women around the world to become more confident and step into the arena of their own lives and become champions.
Authentic in spirit and a certified truth teller, Brandi has captivated audiences in both the United States and abroad. Having graced the stages of Harvard Business School, Princeton University, Disney Dreamers Academy, NYU in Florence, Italy, and The United States White House to name a few, Brandi is a premiere speaker and leader of this generation.
With over 40 million media impressions and thousands of subscribers to her weekly Beyond Her newsletter, Brandi Harvey has created a lane that is all her own. From national and local appearances on the Steve Harvey Show, Good Morning DC, Essence Magazine, Redefining Wealth, Rolling Out, and serving as a contributing writer for Sheen Magazine, Brandi uses every vehicle she can to bring health and wellness to women of color.
Recognized as a 2018 Ambassador of Change in Health and Wellness, a 2018 Boss Woman of the Year, Atlanta's Top 100 Women in Business, and having received the White House Drum Major of Service Award under President Barack Obama, Brandi Harvey is a woman on a mission to change your life and the world around her.