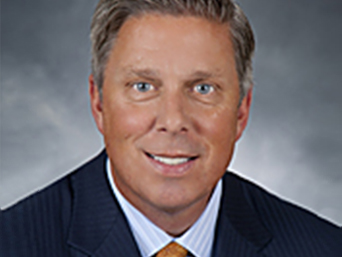 Brad R. Dinsmore
Corporate Executive Vice President and Consumer Banking Executive, SunTrust
---
Brad Dinsmore has been named Consumer Banking executive effective on November 1, 2015.
In this role, Dinsmore will oversee SunTrust's branches, sales and service enablement, client
and channel strategies, and consumer products. He also has oversight for SunTrust's retail
investments and Premier Banking teams.
Prior to joining SunTrust in August 2011, Dinsmore was head of U.S. Retail Banking for
Citigroup, where he had responsibility for client delivery including the branch channel. In this
role, Dinsmore developed the strategy for infrastructure, products, technology and distribution,
as well as risk, audit and compliance protocol. Prior to joining Citigroup, he spent 21 years with
Bank of America in roles of increasing responsibility in consumer, mortgage, business and
wealth management banking, including the southeast consumer executive and west division
consumer and business banking executive, overseeing 2,000 branches and 28,000 teammates
in the western U.S.
Dinsmore earned his bachelor's degree in business administration from California Polytechnic
State University and completed additional studies at the University of Washington's Pacific
School of Banking. He is a member of the Consumer Bankers Association executive board and
the Retail Banking Executive Roundtable.