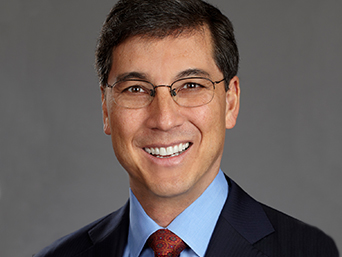 Brad Blackwell
Executive Vice President, Wells Fargo Home Lending, Wells Fargo & Company

---
Brad Blackwell is Executive Vice President and head of Housing Policy & Homeownership Growth Strategies for Wells Fargo Home Lending (WFHL). In this role, Brad is responsible for leading a number of teams that focus on advancing homeownership through the development of housing policy and strategies to implement and promote products and programs that fill gaps, at-scale, for customers and communities with specialized mortgage needs across the economic spectrum.
A powerful tandem; this group includes: the Housing Policy Team (which works with policy leaders across the mortgage industry on issues impacting credit access and homeownership); the Diverse Segments Team (which works with key external stakeholders to enhance homeownership opportunities for low-to-moderate income, veteran and minority borrowers); the Customer & Community Programs and Relationship Management Team (which administers Leading the Way Home®, a national effort focused on providing consumer education, grants, and home preservation efforts including the suite of Wells Fargo LIFT® programs); and The Wells Fargo Housing Foundation which works to build stronger communities by investing resources through grants and volunteerism to nonprofits targeted toward neighborhood revitalization.
Most recently, Brad led the Portfolio Lending group for WFHL; building industry leading portfolio capabilities by championing home equity products across the enterprise while also expanding Wells Fargo non-agency (jumbo) lending programs and developing opportunities to leverage the WFC balance sheet to support the home lending business
Previously, he spent more than a decade as executive vice president, retail national sales manager for WFHL; jointly leading the nation's #1 retail mortgage production team. He was responsible for a distributed retail sales team of approximately 10,500 home mortgage consultants who originate residential mortgage loans in more than 2,400 mortgage stores nationwide. Blackwell was named to the post in 2004 after serving three years as a senior vice president, national sales manager for Wells Fargo Home Lending's Pacific Markets where he led efforts that doubled Wells Fargo's retail share on the West Coast.
Prior to joining Wells Fargo in 2001, Blackwell was senior vice president for residential lending at Washington Mutual for three years and a loan consultant and regional manager for 17 years with World Savings. He also managed mortgage marketing, product development, sales planning and retail banking organizations for World Savings.
Blackwell earned a bachelor's degree in political science from the University of Colorado-Boulder in 1982. He is also passionate about Wells Fargo's commitment to environmental stewardship, charitable giving and is active on social media. You may follow him on Twitter at @loansbrad.