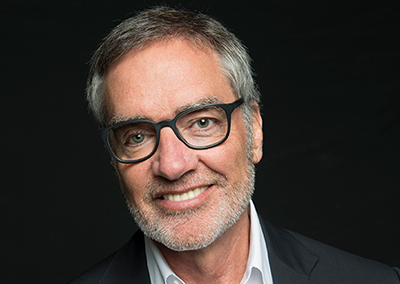 Bob Pittman
Chairman and CEO, iHeartMedia, Inc.
---
Bob Pittman is the Chairman and CEO and cofounder of iHeartMedia, Inc., the leading audio company in America, which has the largest audience in broadcast radio, streaming radio and podcasting. It is also number one in reach among all audio companies in influencers, social and digital, and has the only data-driven ad tech platform across all forms of audio.
Pittman led the creation of iHeartMedia, transforming a broadcast radio company into the number one audio company in America. He was also the co-founder and programmer who led the team that created MTV, and has led well-known industry transformations in television, music, real estate, internet, advertising and audio as CEO of MTV Networks, AOL Networks, Six Flags Theme Parks, Quantum Media, Century 21 Real Estate, Time Warner Enterprises and Clear Channel Outdoor; and as COO of America Online, Inc. and later AOL Time Warner. Pittman was also a founding member of the New York-based Pilot Group investment firm and was the cofounder and original lead investor in Casa Dragones tequila.
Pittman has also served on the boards of Cendant; Realogy; Electronic Arts; and Excite, in addition to MTV Networks; America Online; AOL Time Warner; and Clear Channel.
Among many honors, Pittman has been inducted into both the Advertising Hall of Fame and the Broadcasting and Cable Hall of Fame; received AdWeek's first 'Media Visionary' award; was named one of Advertising Age's "50 Pioneers and Visionaries of TV" and "10 Marketers Who Changed American Culture"; and received the International Radio and Television Society's Gold Medal, the Robert F. Kennedy Ripple of Hope Award and a Council of Fashion Designers of America (CFDA) Award. He was also recognized in Life's "Five Original Thinkers of the '80s" and as the eighth of Life Magazine's "50 Most Influential Boomers."
Pittman is a committed philanthropist, including serving on the boards of the poverty-fighting Robin Hood Foundation, where he also served as Chairman; the Parker Institute for Cancer lmmunotherapy (PICI); and the Rock and Roll Hall of Fame. He previously served as a founding board member of the Lupus Research Alliance and was also on the boards of the New York Public Theater, where he also served as Chairman; the New York City Ballet; the New York University Medical Center; and the Smithsonian National Air and Space Museum.