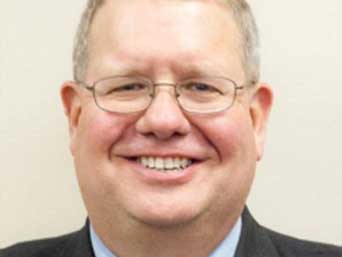 Bob Boyd
Executive Director, Habitat for Humanity – DeKalb
---
Bob Boyd has dedicated his working life to helping others through his three-decade career with national and international nonprofit organizations.
His tenure as Executive Director of Habitat for Humanity DeKalb began in November of 2012. Prior to this, he served as Executive Director of the Humane Society in Athens Georgia and before that, worked for the Boy Scouts of America in Miami Florida, Columbus Georgia and Macon Georgia.
During his tenure with Habitat for Humanity – DeKalb, the organization has grown the operating budget from $450,000 to $1,200,000, added 2 Full-Time Staff and a Part-time employee all without the benefit of an owned and operated ReStore.
Since November of 2012 DeKalb Habitat has built or renovated 16 homes and completed over 125 Home Preservation projects. Through an innovative partnership with the Home Depot Foundation, DeKalb Habitat helps 10 to 15 Veterans annually with critical home repairs including roof repair and/or replacement, repairing or replacing the HVAC system, extensive plumbing and electrical repairs as well as cleaning up the home's exterior and in some cases painting the entire home.
Habitat for Humanity – DeKalb is also active in the city of Clarkston working with the residents and other service providers to develop and leverage resources to improve the quality of life in this unique community. Partnering with Lowes, DeKalb Habitat built fences between the individual plots in the community garden, built a Greenhouse and a storage shed. DeKalb Habitat is also active in the McNair community supporting the efforts of Seniors to "age in place."
Bob is a graduate of LaGrange College in LaGrange Georgia. He is married to Elizabeth and they have four children.