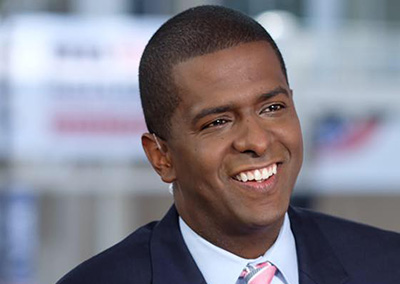 Bakari Sellers
Head of Communications & Public Affairs, Strom Law Firm
---
Bakari Sellers heads the firm's Strategic Communication and Public Affairs team and has recently added Diversity, Equity and Inclusion Consulting to the list of services offered.
Bakari also practices nationwide in all areas of Criminal Defense, Civil Litigation, Civil Rights litigation, business litigation, pharmaceutical and medical device litigation, medical malpractice, nursing home litigation, products liability. He is a senior member of the firm's jury trial team.Bakari Sellers was born in 1984 and raised in Denmark, South Carolina. He graduated from the South Carolina public school system and earned his undergraduate degree from Morehouse College in 2005, where he served as student body president and his law degree from the University of South Carolina in 2008.
Bakari made history in 2006 when, at just 22 years old, he defeated a 26-year incumbent State Representative to become the youngest member of the South Carolina state legislature and the youngest African American elected official in the nation. In 2014 he was the Democratic Nominee for Lt. Governor in the state of South Carolina. Bakari has worked for United States Congressman James Clyburn and former Atlanta Mayor Shirley Franklin. He served on President Barack Obama's South Carolina steering committee during the 2008 election and is widely considered to be a rising star within the Democratic Party and a leading voice for his generation. He was named to TIME Magazine's 40 Under 40 in 2010 as well as 2014 and 2015 "The Root 100" list of the nation's most influential African-Americans.
Bakari has served as a featured speaker at events for the National Education Association, College Democrats of America National Convention, and the 2008 and 2016 Democratic National Convention. He is the author of New York Times Bestseller "My Vanishing Country" and a CNN political commentator.
Bakari is admitted to practice law in all state and federal courts in South Carolina. He is a member of the South Carolina Bar, Richland County Bar Association, and the South Carolina Association for Justice.
Bakari has been with Strom Law Firm since 2007. He is married to Dr. Ellen Rucker-Sellers. They have three children.