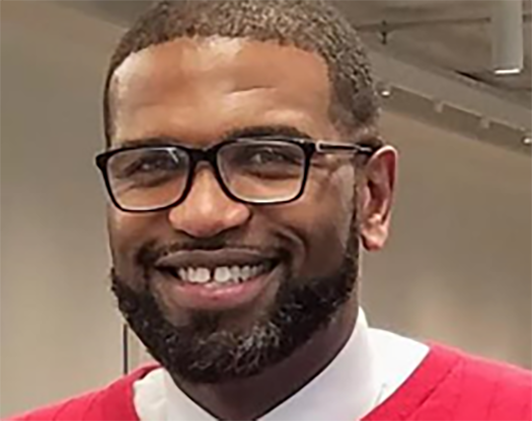 Bahari Harris
Emerging Markets Segment Strategy Manager, Senior Vice President, Truist
---
Bahari Harris is the Emerging Markets Segment Strategy Manager within the Retail Community Bank at Truist Financial Corporation. Bahari brings a wealth of experience, passion, and expertise related to the Emerging Markets segment spanning his 20-year career in financial services and non-profit executive leadership. During his short tenure at Truist, he has led consequential and innovative projects including: the Child Tax Credit Initiative; Start. Save. Win! Savings innovation; and the Truist Community Momentum financial education transformation.
Prior to joining Truist, Bahari was the Community Banking Manager at Bank of America, where he crafted and delivered the bank's strategic commitment to helping low-to-moderate income clients, communities, and small business thrive through economic mobility. Bahari's responsibilities included leading the strategic visioning process for almost a third of the bank's financial centers and ATMs located in low-to-moderate income areas across the nation. Bahari held several other roles during his Bank of America tenure. He was a Consumer Strategy Manager supporting executive management and line-of-business leader strategic initiatives. He was also a Process Design Consultant for The Bank of America Academy, where he helped to launch Pathways – a workforce development initiative committed to providing professional skills training and career growth for individuals from low-to- moderate income neighborhoods. Finally, Bahari was a Consumer Banking Market Leader apprentice supporting the Maryland Region, where he managed 35 client-facing Relationship Managers (RMs) across a footprint of 15 financial centers.
Bahari'sundergraduate alma mater is Virginia Tech. After graduating, he spent the early part of his career as the founding executive director of Urban Hope – a non-profit organization based in North Carolina – where he led the administrative business and direct-service programmatic functions designed to enhance the financial literacy and entrepreneurial acumen of urban youth. Bahari went on to graduate from Duke University with dual master's degrees: a Master of Business Administration and a Master of Public Policy.
Bahari lives with his wife Mamie in Charlotte, North Carolina. He and Mamie enjoy traveling the globe together and spending time with their families in the U.S. and Ghana. Bahari speaks Spanish, serves as the Board Chair of a local education focused non-profit, and is an avid Latin dancer.