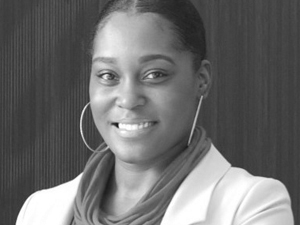 Asia M. Mason
Millennial Voices Sustainability Lead,
The Coca-Cola Company
---
Asia Mason is a member of The Coca-Cola Millennial Voices Executive Committee, serving as the Sustainability Lead. Millennial Voices is an internal team of millennial associates from across the globe requested by Coca-Cola CEO Muhtar Kent to help solve one of the main challenges the Company is facing – how to maintain relevancy with millennial's. The group works as a think tank for Company leadership and works closely with the Operating Committee, Board of Directors, and Senior Leadership Team.
As the Sustainability Lead, Asia oversees the strategic execution of all Millennial Voices projects that align with the company's Sustainable initiatives. Before joining The Coca-Cola Company in 2011, Asia worked as a Sales & Service Specialist for Bank of America as well as Marketing & Public Relations Manager for Black Health Magazine.
Before moving into the business realm Asia also had an extensive biomedical research career, including having five different research experiments published in major medical journals all before the age of 18. Asia has worked on several research projects at Merck & Co. Pharmaceuticals; Istituto di Ricerche di Biologia Molecolare P. Angeletti in Rome, Italy, The University of Toronto in Ontario, Canada, The Benaroya Research Institute at Virginia Mason in Seattle, Washington, the National Institute on Drug Abuse in Baltimore, MD and Temple University School of Medicine in Philadelphia, PA. She has received numerous awards and recognition including a citation from the Pennsylvania House of Representatives, selection to attend the JAAMP (Journal for the Association of Academic and Minority Physicians) and Minority Trainee Research Forums and has been recognized by the National Institutes of Health for achievements in the Sciences.
With all of this going on Asia still finds time to work with organizations that are close to her heart. She is active in her community with her sorority; Delta Sigma Theta Sorority, Inc. and also works very closely with the Abundant Favors Foundation serving as one of its Event Program Managers. The foundation aims to provide young people with opportunities which include: educational experiences, mentoring, life experiences, national and international travel, volunteering, leadership development, technology and environmental activities.
Asia is a proud Spelmanite/Jaguar and holds a Bachelor's Degree in Biology from Spelman College (Atlanta, GA.) She also holds a Master of Business Administration in Marketing & Entertainment Management from American InterContinental University (Atlanta, GA