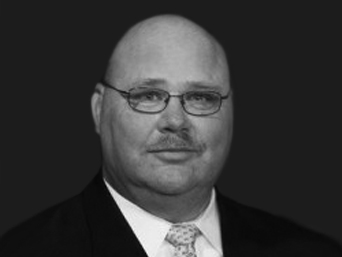 Art Faulkner
Director,
Alabama Emergency Management Agency
---
Faulkner, who has over 22 years experience in local and state government, previously served as Director, Alabama Department of Homeland Security. He served as police chief of Coosada, Alabama for three years and as Elmore County's 9-1-1 Director and assistant EMA director for three years before moving to the State Emergency Management Agency (EMA) in 1996 as head of the state 9-1-1 Program.
He also served as Director of Operations at EMA during 2002-2003 overseeing the day-to-day operations of the agency. In 2003 he joined the newly created State Department of Homeland Security. Faulkner continued to serve as state 9-1-1 Coordinator as well as assistant to the Director until being appointed director of the department. Faulkner is a past president of both the Alabama Chapter of the National Emergency Number Association and the Alabama Association of 9-1-1 Districts. In 1995-1996, he received the Alabama Emergency Management Council's Distinguished Service Award.
He also served as vice chairman of the Elmore Water Authority and member of the Elmore County Enhanced 9-1-1 District Board of Directors. He was a former member of the Elmore Town Council and served as chairman of its Finance Committee.