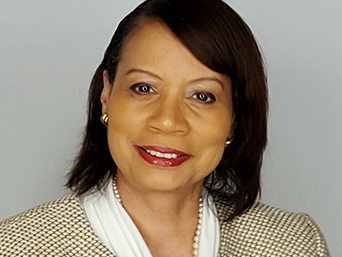 Antionette Ball
Chief Executive Officer and Founder, Women's Entrepreneurial Opportunity Project, Inc. (WEOP)
---
Antionette Ball is the Chief Executive Officer and Founder of the Women's Entrepreneurial Opportunity Project, Inc. (WEOP), a non-­‐profit agency with a decade of experience training, educating and empowering women in the community. The agency gained recognition of developing workforce development training, entrepreneurship training and special projects that provide women with opportunities for economic advancement. As Chief Executive Director of WEOP, she has accomplished the following:
Formed strategic partnerships and collaborations to support community programs with Microsoft Foundation, Georgia Power, Turner Broadcasting, General Electric, Federal Home Loan Bank, Small Business Administration and City of Atlanta Fulton County to name a few.
Successfully raised foundation and corporate support for WEOP
Developed the Business Contract Professional (BCP) Training Program in partnership with the Atlanta Technical College to educate minority owned businesses on the bidding and RFP process to secure contract opportunities in the federal and private sector marketplace.
Provided technical support and conducted business workshops in partnership with the Small Business Administration (SBA), Atlanta Technical College, General Services Administration, Atlanta (GSA) and the Fulton County, Economic Development Division to support women and minority owned business enterprises
Launched and served as Editor for "From A Woman's Perspective" magazine published annually by WEOP
Launched www.women2contract.com, an online site for women seeking contract opportunities
Developed and launched various WEOP programs
Ms. Ball's professional experience includes serving as the Director for the Project SPACE
program at Morehouse College, Atlanta, GA, which involved managing of a 25 million dollar grant from The National Aeronautics and Space Administration (NASA). In this position, she was responsible for coordinating hundreds of student interns at various NASA installations across the world and working to increase the representation of African American Males in Science Technology Engineering and Math (STEM) fields.
Antionette has received numerous awards for outstanding community service and for launching programs that provided technical support to minority business and women owned small businesses. In 2015, she received the "Small Business Champion" award from the Georgia District, Small Business Administration Office. She also received awards from the Atlanta Business League, Fulton County Board of Directors, Audrey Nelson Community Development Achievement Award, Turner Broadcasting Pathfinders, and named by Clorox as a "Women Making a Difference" in the community. She was also featured in Essence Magazine and the Atlanta Journal Constitution.