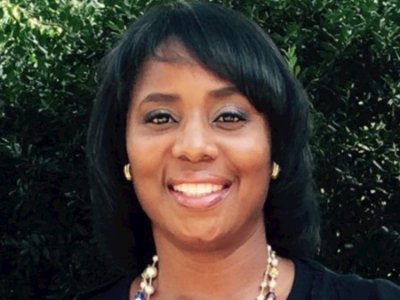 Angela Thomas-Anderson
Executive Vice President of Strategy and Implementation, Operation HOPE Inc.
---
Angela Thomas-Anderson is the Executive Vice President of Strategy and Implementation. In this role, she will have responsibility for helping to expand Operation Hope's footprint by creating and institutionalizing repeatable and measurable operational best practices. Angela brings over 20 years of global thought leadership experience to Operation Hope. Beginning her career as a Wall Street financial analyst with J.P. Morgan, she will contribute her unique breadth and depth of business acumen acquired from leadership roles at several Fortune 500 corporations in technology, manufacturing, oil and gas, healthcare, financial services and professional services industries and from the world's leading humanitarian not-for-profit agency. Her hands-on approach and strategic insights have enabled her to successfully create and reinvigorate operations which yield sustainable value. Her experience leading infrastructure development, business transformations and integration, sales strategies, workforce solutions, procurement, and grants/contracts management throughout Africa, Asia, Australia, Europe, North and South America will adeptly support the needs of Operation Hope's present stage and next phase.
Mrs. Thomas-Anderson holds an MBA in International Business from the J. Mack Robinson School of business, including graduate studies at Groupe Ecole Supérieure de Commerce (ESC) in Toulouse, France, and a B.B.A. in Finance from Howard University, Washington, D.C.  Her passion for helping others is exemplified through her civic and community service engagements. In 1993, she was appointed the Envoy to Senegal by the International Olympic Committee (IOC) and served in this capacity through to the 1996 Centennial Olympic Games in Atlanta, Georgia. She is a former director of the Atlanta Regional Commission (ARC) Workforce Board and chairperson of the youth council, and former director of the Georgia Minority Supplier Development Council. Currently, she serves as an education strategy subcommittee member for the Fayette County Visioning Board and is a professor at INBRASC, a São Paulo, Brazil-based global supply chain graduate degree education and learning institution. She resides in the Atlanta metro-area with her spouse, and they have a son and a daughter. Angela will report directly to Dr. Anita Ward, President of Operation Hope.