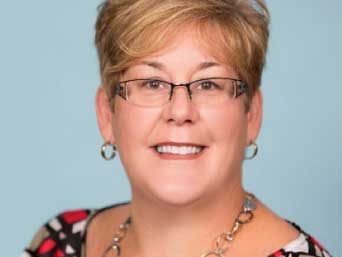 Alicia DeWitt Somers
Vice President, Central Florida Area Marketing Manager

---
Alicia Somers is a Vice President with Regions Bank and serves as the Central Florida Area Marketing Manager and Regions at Work Financial Fundamentals Facilitator.
In her previous role as Consumer Sales Manager, she was responsible for twelve banking centers, with nearly seventy associates, in the greater Jacksonville market. Mrs. Somers was responsible for sales management, market planning, and quality customer service.
She has more than eighteen years of experience in Consumer Banking and six years of Retail Management with major retailers, including Target, Barnes & Noble, and The Limited.
Mrs. Somers began her banking career in Jacksonville as an In-store Branch Manager with NationsBank. After several years, she accepted a position with SouthTrust as a Sales Manager and served in that capacity for five years. Upon completion of the SouthTrust and Wachovia merger, Mrs. Somers served as the Service Director for Wachovia, managing fifty-five offices.
Mrs. Somers is involved in a number of community organizations, including United Way, Women in Local Leadership, Learn to Read (Past President), Catholic Charities Diocesan Governing Board, and serves on the Board of Trustees for the Museum of Contemporary Art, Jacksonville. Mrs. Somers has conducted leadership training programs, financial literacy education workshops, and has provided consulting services for several non-profit organizations.
A native of Tulsa, Oklahoma and raised in Naples, FL, Mrs. Somers attended the University of South Alabama. She resides in Duval County with her husband Walter and their canine companion Lucy.