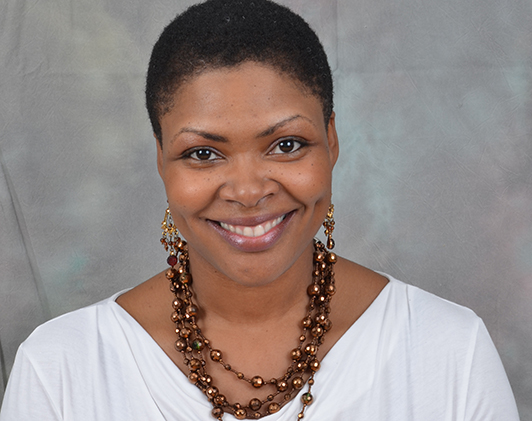 Alethea Bonello
Program Director, African American Center on Global Politics and Human Rights
---
Alethea Bonello is a dynamic civil rights and human rights advocate. She is also a leadership development specialist. A sought after public speaker, Ms. Bonello has a special concern for young people and the development of their social awareness.
Ms. Bonello has served as the Southeast Regional Director for the National Association for the Advancement of Colored People (the NAACP), the nation's largest and oldest civil rights organization. Prior to assuming that role, she served as regional youth director for the Association for seven years. In that capacity she coordinated regional voter education campaigns, anti-violence initiatives and policy oriented leadership development programs.
Ms. Bonello has also worked to promote democratic development and human rights throughout the international community. Alethea served as an international election observer for The Carter Center for the Parliamentary and Presidential Elections in Ghana.She has also supported community development projects in the United Kingdom and Jamaica. She has been a consultant for the U.S Human Rights Network, the African American Human Rights Foundation and the Georgia AFL-CIO, sponsors of the annual Martin Luther King Jr. Human Rights Prayer Breakfast in Atlanta, Georgia.
Alethea is a proud graduate of Stetson University in Daytona Beach, Florida where she earned her Bachelor's degree in Secondary Social Science Education with minors in History and Political Science. While at Stetson she participated in a semester program in law studies at American University, in Washington, DC. She interned at the Department of Justice, Office of Juvenile and Delinquency Programs. She completed her student teaching at Celebration School.Her college honors included Stetson University Hollis Leadership Scholar; Quenzar Scholar; June Brooks Award for Activism; Dean's List; Honor Roll and Senior Female Commencement Speaker. After leaving Stetson, Alethea did her graduate work at Georgia State University, where she earned a Master's degree in Public Administration. Ms. Bonello is currently completing doctoral studies inSocial Research and the Integration of Religion and Society at Omega Graduate School.
She resides in Atlanta, Georgia where she is a member of Center of Hope Church of God in Christ. She became a member of Alpha Kappa Alpha Sorority, Inc. in 1995 at Stetson.Ms. Bonello is also the recipient of numerous honors and awards, including the Torch of Peace Award from Georgia State University (2006) and named one of ten Outstanding Young People of Atlanta (2006); Metro Atlanta National Pan Hellenic Council (NPHC) Mentoring Award (2007); NAACP Medgar Evers Staff Award of Excellence and the Jondelle Johnson Legacy Award (2008). In 2010, she was featured in Essence.com as one of the NAACP's Leaders of the Future. In 2011, the leadership of the Southeast Region NAACP renamed an award in her honor – the Alethea R. Bonello Youth & College Division Award for her dedication to young people.In 2012, she received a commendation from the Georgia State Legislature for her work in civil rights. In 2015, she received the Distinguished Alumni award from Stetson University, which recognizes alum who "through outstanding achievement in their lives and professions, have brought distinction and special recognition to Stetson University."