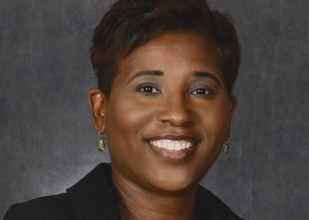 Alesia Brooks
Chief of Staff for Steve Bradshaw, DeKalb Georgia County Commissioner-District 4
---
Alesia Brooks, currently works as the Chief of Staff for Steve Bradshaw, DeKalb Georgia County Commissioner-District 4. She advises on policy and constituent matters.
She has twenty years of experience developing and implementing effective family therapeutic community based programs both nationally and internationally… Alesia has presented at conferences related to community mental health programs and evidenced-based treatment models.
As a Senior Program Administrator she implemented numerous mental health models targeting juveniles and families. She has expert knowledge and experience with evidenced based and best practice programming with a focus on quality, outcomes, and fiscal accountability. She led the program startups of evidenced-based models in Florida, Georgia, Louisiana, Maryland, Pennsylvania, Rhode Island and Texas for Juvenile Justice Departments of these states. Alesia oversaw CARF accreditation of Evidenced Based Program. She led her Georgia program of Multisystemic Therapy (MST) which received the SAMHSA (the Substance Abuse and Mental Health Services Administration) first annual Science to Service Award to prevent and treat mental illness and substance abuse in 2007. She has presented at conferences related to community mental health programs and evidenced-based models. The National Implementation Research Network's: Implementation Research: A synthesis of the literature includes contributions from Alesia's experience as a Program Developer of Evidenced Based Models.
Alesia has a Master's degree in Counseling Psychology from the Argosy formerly the Georgia School of Professional Psychology. She is a graduate of the Morehouse School of Medicine Faculty Development Leadership Program and also a graduate of the United Way Volunteer Involvement Program. She served as a Board Director for Baby Peaches a non-profit organization focused on prioritizing newborns and strengthening parents.
Alesia Brooks, has been a member of the National Coalition of 100 Black Women Stone Mountain Lithonia Chapter, Incorporated since 2012, she has served as the 1st Vice President since 2013. She successfully chaired the Chapters' 2015 Annual Empowerment event fundraiser. Alesia had a key role in planning and collaborating with other Atlanta Chapters for the 2014 Georgia Legislative Day at the Capitol. In addition, she also chairs the Legislative and Policy committee. Alesia has organized several events for the NCBW100 Stone Mountain Lithonia chapter to include health fairs, community clean-ups, donation drives for children and women in shelters as well as a food pantry drive for a local Fire Station. Alesia also serves as secretary for Mountain Oaks Homeowners Association since 2015.