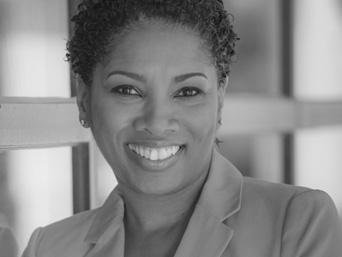 Jennifer Keitt
Chief Empowerment Officer, The Jennifer Keitt Show
---
Recognized as one of the most passionate, engaging and powerful voices on the air waves, Jennifer Keitt empowers and educates more than one million listeners across the globe each week as the host of Today's Black Woman Radio Show and as the host of her new show: THE JENNIFER KEITT SHOW which airs on KISS 104FM in Atlanta. For over two decades, Keitt has represented the power and perseverance of women,challenging them to invoke change and conquer the world in unique and creative ways.Her passion for people and gift for helping listeners realize the amazing power they possess shines through in every broadcast. Her relatable style and authentic person attracts listeners of all ages seeking encouragement and words to live by, as well as a variety of high profile guests, including Maya Angelou, Mary J Blige, Angela Bassett,Tina Turner, Halle Berry, Susan Taylor and Mellody Hobson.
In addition to her long-standing role as a nationally syndicated radio personality, Keitt 
carries out her mission to encourage and develop strong, whole, productive and 
successful women and families as a powerhouse author and keynote speaker. As the 
author of 
The Power of Being a Real Woman 
and the founder of 
Zakar
 Magazine, she 
tackles real, relevant issues and helps women navigate the challenges of physical and 
financial health, moral growth, motherhood and more. These topics are also at the core 
of many of Keitt's speaking engagements. With wit, wisdom and a drive to inspire, she 
consistently brings crowds to their feet at leading U.S. companies and organizations,
including Children's Hospital Of Philadelphia, CNN, Turner Broadcasting, Cox Radio,
Fort Dix, University of Minnesota, The Salvation Army and other numerous other 
women's groups, organizations, colleges and universities.
An advocate of higher learning and lifelong personal development, Keitt was recently 
inspired to create the Jennifer Keitt Life Institute for Women. The multi-faceted 
organization will facilitate seminars, one-on-one and group coaching and other 
personal and professional development resources and events anchored in the higher
LIVING curriculum. Life courses include The Life Leadership Intensive, The Six Tests 
that Every Woman Must Pass, and Keys to Long Lasting Love.
Keitt holds a Bachelor of Arts in Broadcast Journalism from the University of Alabama 
at Birmingham and is a certified human behavioral consultant and life transformation 
growth coach. Jennifer lives in Atlanta with her husband Tony, and their four children.