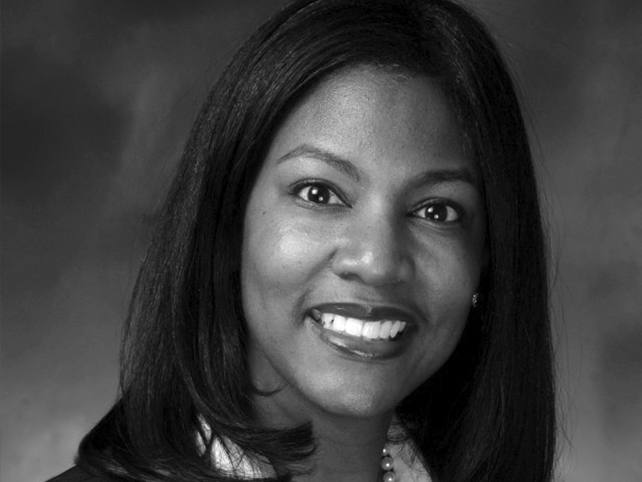 Tishaura O. Jones
Treasurer, City of St. Louis
---
Treasurer Tishaura O. Jones brings a deep personal commitment, a wealth of experience, and a proven record of leadership to serving the City of St. Louis. Her political career began in 2002 when she was appointed as Democratic Committeewoman of the 8th Ward in the City of St. Louis. She has recently served for two terms in the Missouri House of Representatives, and when selected by her colleagues as the Assistant Minority Floor Leader, became the first African-American and the first woman to hold this position in Missouri history.
Treasurer Jones has a Bachelor's degree in Finance from Hampton University and a Masters degree in Health Administration from the Saint Louis University School of Public Health. Her recent employment includes Vice President of Public Finance for Blaylock Robert Van, LLC, an investment banking firm, and adjunct faculty at the Anheuser-Busch School of Business at Harris-Stowe State University.
Treasurer Jones also enjoys an active volunteer career as a member of Delta Sigma Theta Sorority, Inc. Her dedication to public service has earned her numerous accolades including awards from the St. Louis Coalition for Human Rights, the RCGA, and the Lupus Foundation of America.